Stunning vistas and walkable neighbours, coupled with a dynamic culinary scene and flourishing focus on craft producers, Vancouver has all the attributes of a great city.
Our Vancouver holiday was over the Christmas break and we had a quick trip to Whistler spending time with family. We stayed at Westin Bayside located in Downtown. It was comfortable, a little dated but what to expect of big chain corporate hotels. The views overlooking Stanley Park and Dead Man's Island were beautiful and it was a leisurely walk into town along the Vancouver Harbour. If I had my chance again, I'd choose an AirBNB in the cobbled old-town Gastown where we spent most of our time.
Each morning we would kickstart out day with coffee from Revolver then find a breakfast joint before venturing off to explore the neighbourhoods. Gastown was definitely a highlight and the majority of my recommendations below are in this 'hood. I wish we had gone to seaside town of Kitsilano and spent more time in Chinatown. Be careful at night in the troubled neighbourhood of East Hastings as it's a little scary and the homeless situation and drug-use is sadly very dire.
The dining scene is absolutely incredible and we managed to tick lots off our list. I hope this travel guide gives you some highlights on your adventure in Vancouver.
SEE | DIGITAL ORCA
📍 Convention Centre West Building, 1055 Canada Place
A breathtaking vista that makes you pause, Digital Orca is a 2009 sculpture by Douglas Coupland. The perfect backdrop for your orca selfie and mandatory 'sucked in we are on holidays' snap.
☕️☕️ | REVOLVER
📍325 Cambie Street

Revolver is founded on two things; coffee and the ultimate experience. The crew here live and breathe the bean. Top of my list by a long shot for your daily caffeine fix. Hell, next time I'd book an AirBNB close by just to ensure I could grab a Revolver coffee every morning.

Check out my blog post
EAT | MEDINA
📍 780 Richards Street
A brunch time institution in Van City. Take a trip to sunnier shores with Medina's Mediterranean style brunch. Favourites include spicy Moroccan lamb meatballs, tagine and paella. Interesting cocktails and waffles take breakfast to the next level. Head in early to avoid the lines. Check out my blog post.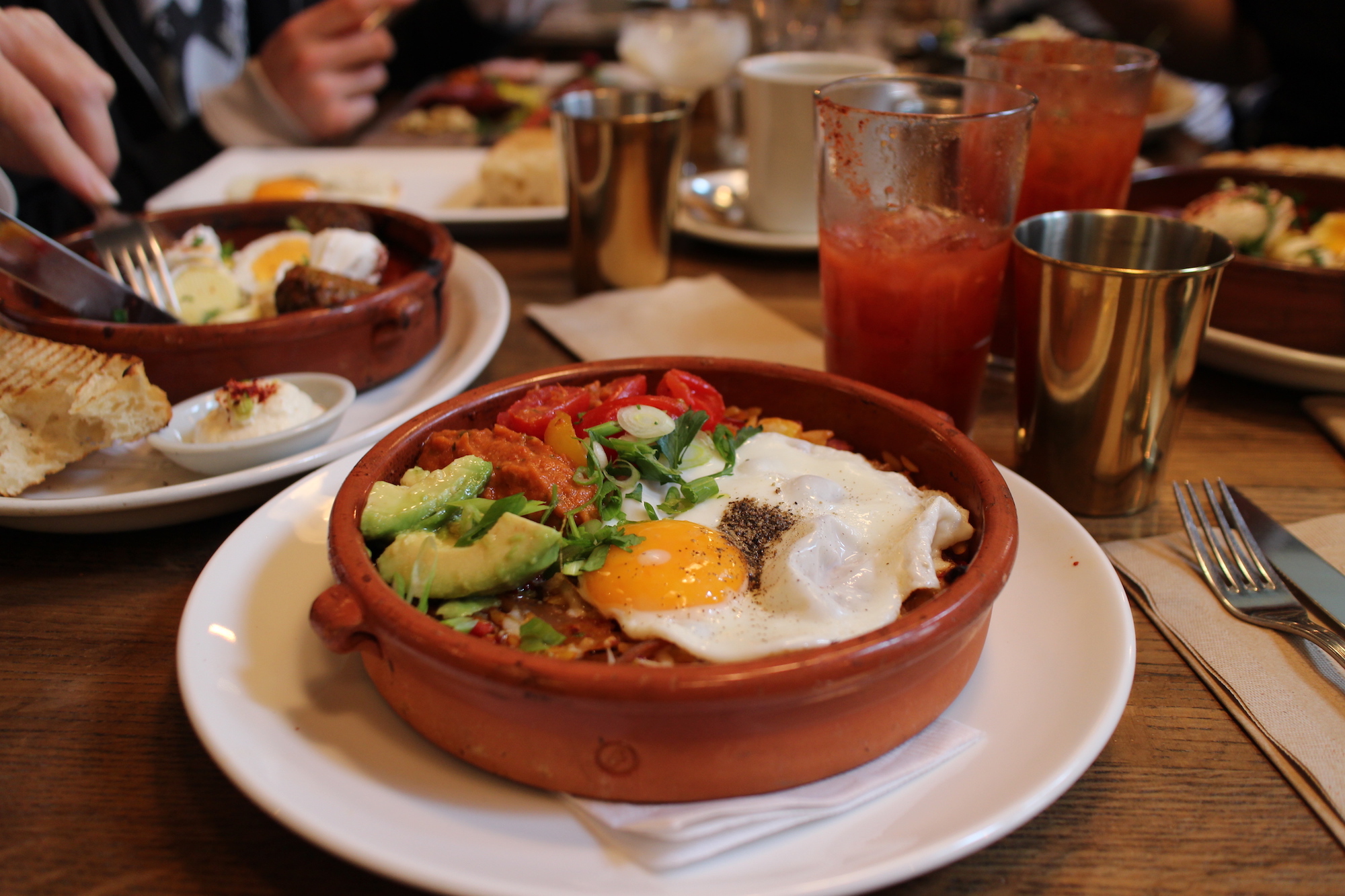 EAT | TACO FINO
📍 15W Cordova Street
From humble food truck beginnings to bricks and mortar in four locations, Taco Fino has been slinging Mexican eats to taco lovers. Casual eats with swagger so order up big so you can try the everything on the menu. Check out my blog post.
DETOX | KROKODILE PEAR
📍 Plenty of locations around Vancouver.
Holidays should be about balance right? Get a vitamin dose with a side of detox from cold pressed juice legends Krokodile Pear. You'll see their fresh juices pop up all over the city.
EAT | NELSON & THE SEAGULL
📍315 Carrall Street, Gastown

Craving a no-fuss breakfast and 🥑 on toast? Then this place is for you. Check out my blog post
🍩🍩 | CARTEMS DONUTERIE
📍534 W Pender Street
New York has Underwest and Dough, Portland has Blue Star and Vancouver has Cartems. Artisanal doughnuts galore! Including glazed, cake, raised-yeast and huzzahhhh gluten-free! I loved the gluten-free cake version of Honey Parmasen and the seasonal Christmas beauties. Check out my blog post.
SEE | THE STEAM CLOCK
📍 305 Water Street
🍫🍫 | BETA5
📍413 Industrial Ave

Chocolate lovers! Attention please!

BETA5 was everything I'd dreamed of. Taking chocolates and those smashable cream puffs to the next level. Absolutely blown away with the attention to detail and love that goes into every morsel. Check out my blog post here.
SHOP | OLD FAITHFUL SHOP
📍 320 W Cordova Street

Stumbled upon this gorgeous homewares store on Cordova Street in Gastown. Full to the brim of locally made goods. Don't leave without a bottle of Bourbon Maple Syrup by Noble, handcrafted from fine Quebec tapped maple orchard. Stash a few baby bottles in your luggage as presents for the fam and avoid the tourist traps.
EAT | MEAT & BREAD
📍370 Cambie Street

No trip to Vancouver is complete without a Porchetta. An absolute must for food adventures!

Sandwich lords Meat & Bread have been dishing out the good stuff for over six years now and still have a line out the door.
Check out my blog post here.

 
L'ABATTOIR
📍217 Carrall Street
L'Abattoir is located in the center of Gastown between historic Gaoler's Mews and Blood Alley. The restaurant was built in the 19th century and is the site of Vancouver's first jail. Originally buttressed to the city's main butchery and meat packing district, the name L'Abattoir pays homage to the neighbourhood's colourful past.
Must try on the cocktail list is the Avocado Gimlet. A savoury take on the classic,
rosemary and olive-infused Beefeater gin, fresh avocado, Apfelkorn schnapps, lime.
Pull up a spot at the bar whilst you wait for a table. L'Abattoir is a hotspot and definitely one to book ahead. Missed out on weekend brunch, so check it out and report back!

EAT | ASK FOR LUIGI
📍305 Alexander Street
Ask for Luigi is a little off the beaten track in Downtown Eastside. Pasta is king in the buzzing little Italian joint. You will have to line up to nab your table. Handmade fresh pasta, Luigi's meatballs and olive oil cake are an absolute must. Check out my blog here.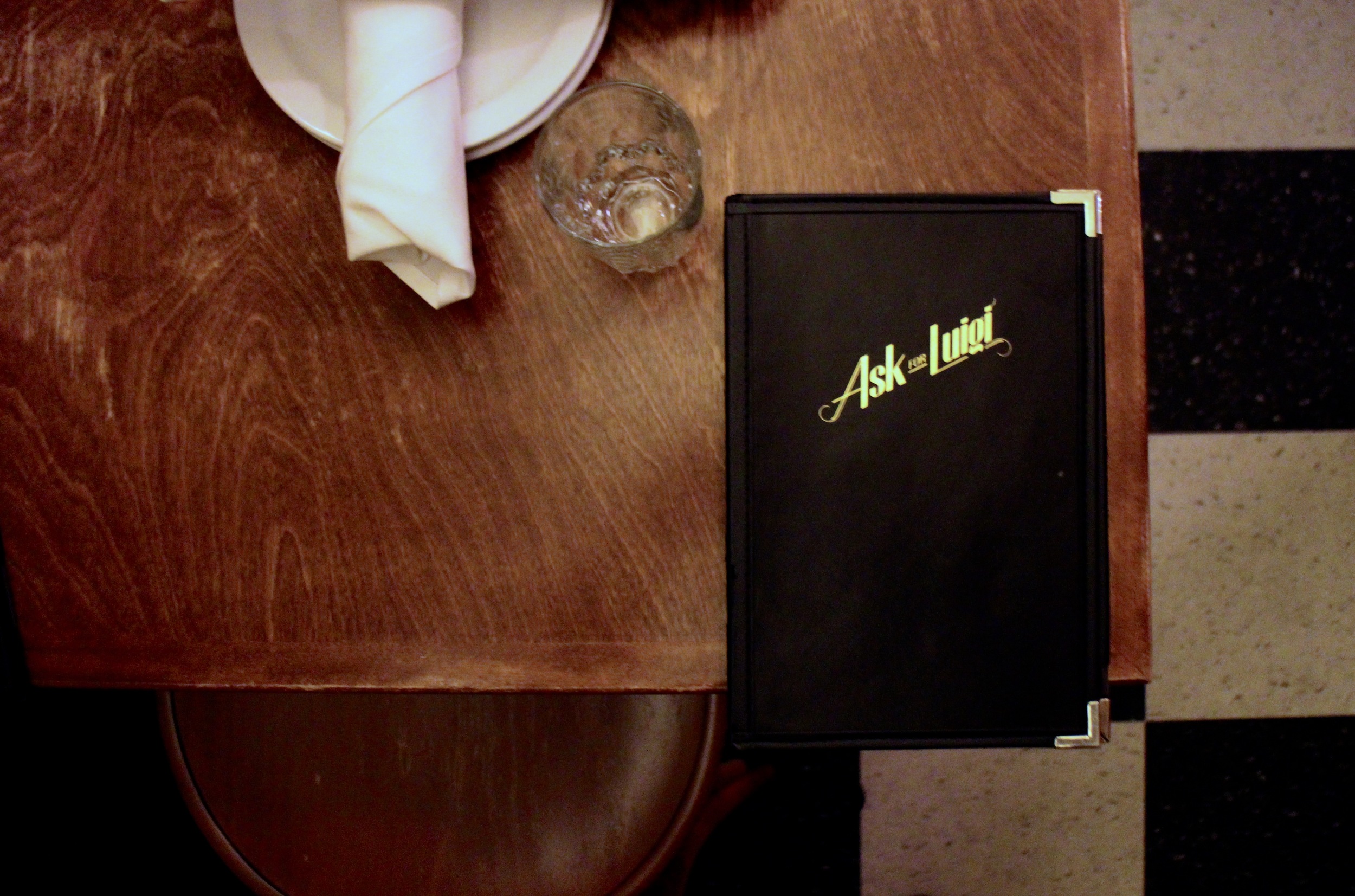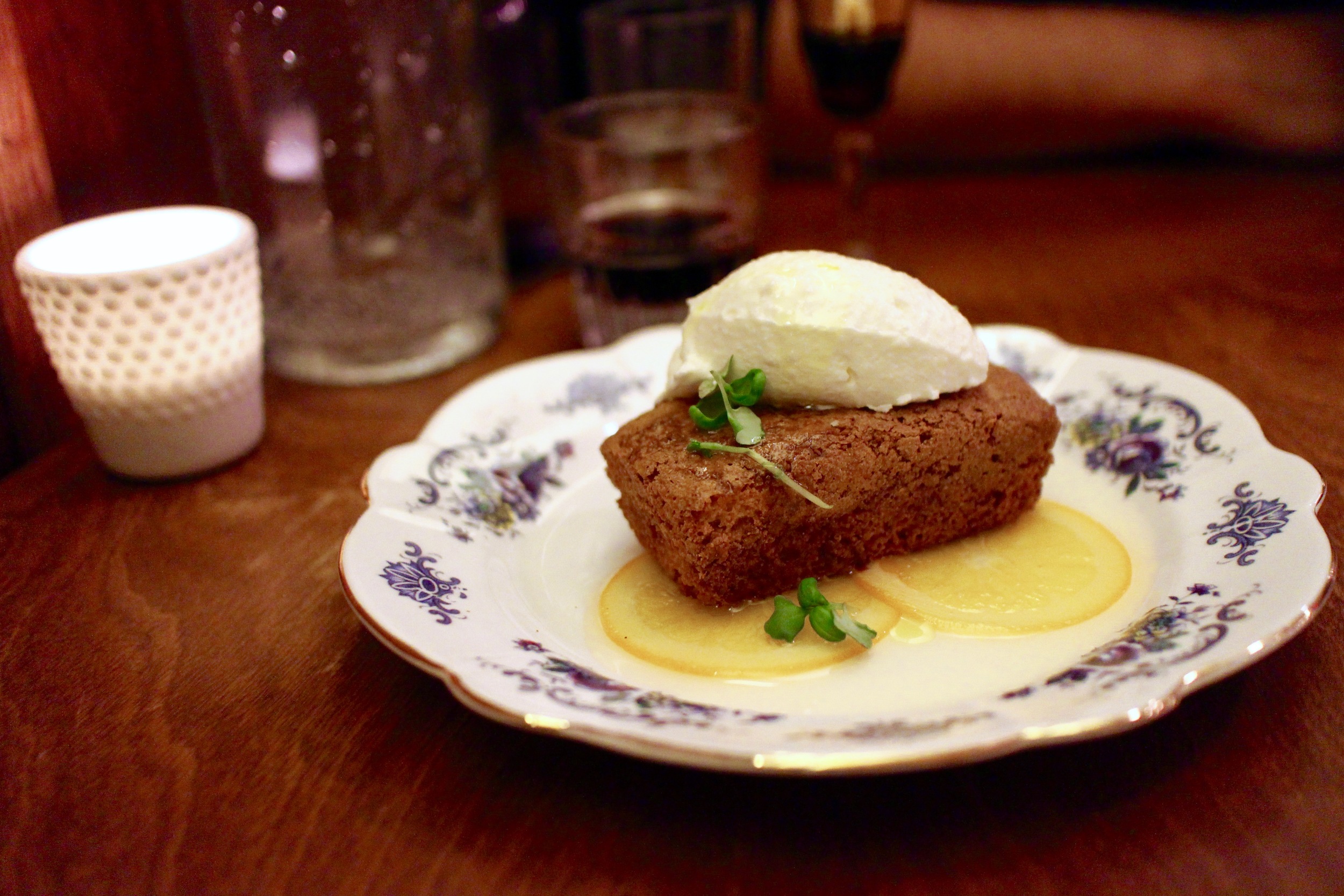 DRINK | NOTTURNO
📍280 Carroll Street - Sorry this is now closed
This tiny bar serves seasonal Italian small plates, wine and excellent cocktails. We popped in for a pre-dinner drink. Negroni and a Felice. This seasonal gem fired with grappa, lemon peel and coffee bean essence, Cinzano Rosso vermouth, red wine reduction, white truffle syrup and Aphrodite bitters.